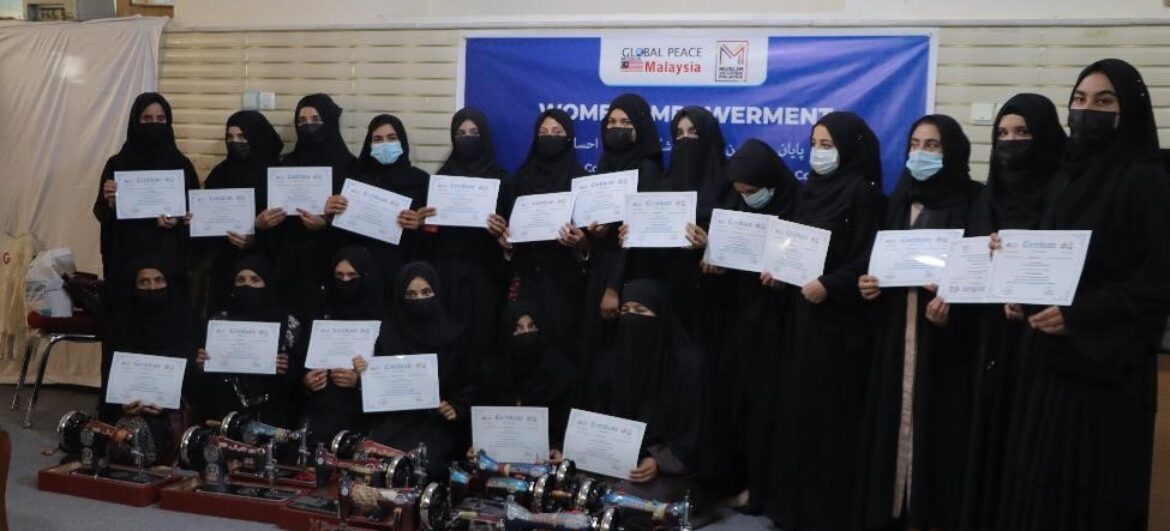 Girls and Women Successfully Complete "Advanced Tailoring Course"
Girls and widows successfully completed the 4th round of six months "Advanced Tailoring Course" for Women under the Women's Economic Empowerment project, held from 01 Dec 2021 to 30th May 2022 at 15th district, Kabul. The training was jointly Organized by Global Peace Mission Malaysia (GPM), Muslim Volunteer Malaysia (MVM) & Ehsas Welfare & Social Services Organization (EWSSO).
At the end of the graduation ceremony, each participant was given a free sewing machine so that they can start their own tailoring business right away from their homes.